:: Product portfolio ::
Below you can get a general overview of our product portfolio . Our customers operate in different industries: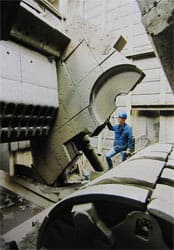 Recycling industry:
Scrap shears- and crusher liners , sorting grapples, clamshell, orange peel grapples, wood clamps, perforated sheets , scraper , shredders, hammer mills, chutes, baffle plates, grate , grate bar ,rolls, etc.
Resource extraction/earth moving
Screeners , crushers , silo-liners , conveyor systems, bats, bucket, timber grab, scratch, scratch chains, buckets and shovels for mining equipment
Construction industry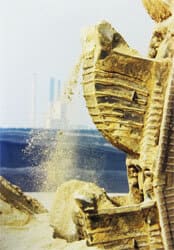 Demolition pliers, drill bits , spiral auger, road construction equipment, complete repairs and part repairs of attachments for loaders, dozers, excavators, production and exchange of cutting, cutting edges, wear strips , gland plates, tips and tip holders
Agriculture
Attachments for tractors , harvesters, silo linings, grave vessels
and all other industries in which wear is an important topic!
Ask us, we are your partner for:
Reliable protection of your equipment against wear
A longer life , longer replacement intervals of wear parts
Complete solutions
Repair Services
and a lot more
Navigate in the left panel to find out more about our products in each sector.