:: Innovative and competent - Impuls Verschleißtechnik GmbH ::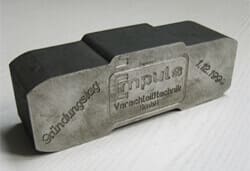 As the name "Impuls Verschleißtechnik GmbH " suggests, we have been working for the past 20 years on the reduction of metal wear in several fields of industry and can fall back on our 45 years of experience in the mining technology. From an originally founded wear part workshop for mold tools in the briquette factories nearby the Lausitz lignite mining region, our company has developed far beyond the regional coal industry to be known as a competent partner when it comes to wear protection. Today, we are specialists in the manufacture of custom-made components of different wear-resistant materials for all areas of industry , commerce and mechanical engineering and construction.
:: Technology needs partners ::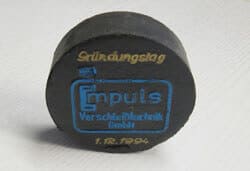 We maintain business relationships with regional, national and international customers and strive for a straightforward and long-term cooperation with efficient and reliable partners. Our customers are as important as our suppliers. Only if the quality and reliability of our partners is at the highest level , we can also offer high quality oriented services to our customers . We are only satisfied when our customers are delighted with our performance.
:: Qualified employees and certified quality standards ::
Our excellent skilled employees have many years of professional experience in the field of wear protection . With technical understanding, the necessary expertise, independent working practices as well as motivation and enthusiasm of our employees, we generate our success. Regular training and continuing education are an integral part of our corporate philosophy. We produce and deliver at a consistently high level. From our many years of experience we set our quality standards which we stated in the form of a quality management system without any restrictions. Compliance with these standards is common practice for us and this is continuously reviewed and documented. For the sustainability of the requirements for our products and services, we are certified with our quality management system to DIN EN ISO 9001.