:: Company History ::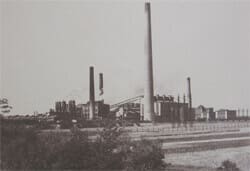 Development is the beginning of success
The development of Impuls Verschleisstechnik is closely tied to the development of metal wear-resistant technology. Especially with the introduction of processing HARDOX special steel , our company has provided new momentum for a long- term business success. Since its founding in 1994, out of the basic idea of applying wear-reducing techniques and procedures in the lignite finishing, many other business sectors developed in which we today can offer customers our products and services form a single source.
The history of Impuls Verschleisstechnik finds its origin in open-cast mines. In the midst of the lignite mining area in the Lausitz area and shaped by decades of technological developments in the coal-refinement, know-how could be generated, which has influenced the later success of the company significantly. Through continuous investment in the company as well as the development of new markets, our company is strongly positioned for the future.
History – in numbers
1967-1974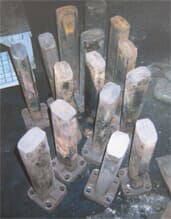 Centralization of form finished refurbishing in the former briquette factory "Sonne" in Freienhufen and gradual transfer of production for the Braunkohlekombinat Senftenberg
Different experimental procedures and the use of surface coating by deposition welding with Zi 218 for shape tools
1974-1983
Switch to water- soluble paste Zis 218 W for strip manufacturing
1984-1985
Testing and implementation of Zis 13-03 and complete replacement of Zis 218 W
1985-1989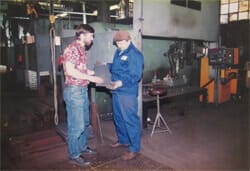 Development and testing of robot technology to form lighter armor with plast related additional materials on spools
First tests to bring up hardfacing on forming components of compacters with different cored wires
1991-1993
Use of automatic welding machines for cored wire and complete detachment of Zis - paste strips
1994
Spin-off of the workshop through a management buy-out (originally under the name "VT -Verschleisstechnik")
Gradual expansion of the performance profile outside of the mining industry
1995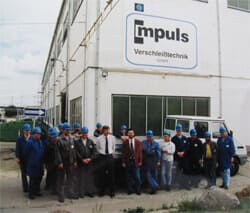 Takeover of the workshop " IMPULS" in Senftenberg, due to steady business growth and increasing lack of capacity at the old location Freienhufen in order to meet the growing demands of new markets
Company is renamed "Impuls Verschleißtechnik GmbH"
Start and establish the processing of HARDOX® wear plate > first-ever use of HARDOX® - cutting edges on mining equipment in the lignite region Lausitz
Production of multiple layered surfaced plates for the LAUBAG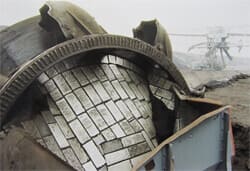 1996
Profiling of the workshop for the regeneration and new production of wear parts through extensive investment in machinery and equipment and the acquisition of the minor welding qualification certificate
Acquisition and first use of a plasma cutting machine (Kjellberg PA75)
Closure of the workshop location Freienhufen
1997
Extension of the machinery by a new CNC flame cutting machine with graining device for a sheet size of 2.5m x 6.0m (approximately 98.5 x 236,5 Inches)
Creation and development of a stock for plates incl. a crane
Expansion of the fleet by purchasing a 13tons truck with large loading area for the independent supply to our customers
1998
of the entire company premises " IMPULS" as well as investment in the modernization of washrooms , office , etc., and modification of the hall, outsourcing of welding as an independent department in hall II
1999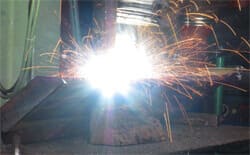 Construction of a powder plasma welding system for producing extremely wear-resistant coating layers
2000
Modernization of the welding-on machine by building and using a numeric control (NC)
2001
Investment in cutting technology > modernization through the purchase of a new autogenous cutting machine
2004
Investments in machining > Extension by acquiring two used boring mills
2007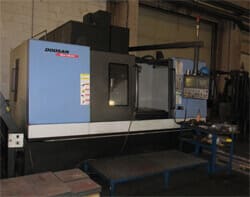 Buying a CNC milling center for automated further mechanical processing of our manufactured wear parts
2009
Acquisition of an additional, larger CNC milling center and thus expanding the performance level of the machining section
2010
Establishment of a paint shop in hall II for anti-corrosion painting of wear parts
2012
Expansion of machining capability through the acquisition of a new CNC turning and milling center , thus possibility for automated production and processing of bushings, shafts and other round parts
2013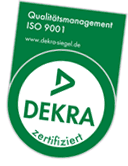 Investment in welding-on > purchase an automatic welding-on machine for three -dimensional components
2014
Introduction and certification of a quality management system according to DIN EN ISO 9001:2008
Impuls celebrates 20th anniversary :)