:: Certified processes provide maximum product quality ::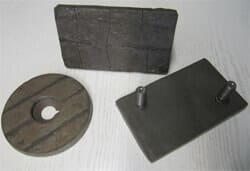 Quality is not a matter of course...
...but we will ensure. The striving for top customer satisfaction , which is achieved through low-cost, high-quality products and optimal availability and reliability caused the setting of internal quality standards, which every employee pursues.
Certification according to DIN EN ISO 9001:2015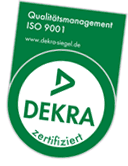 The fulfillment of the established standards is achieved and controlled by our integrated management system, optimal coordinated to our processes. Its effectiveness is regularly reviewed by independent auditors of recognized certification bodies. We see the certification according to DIN EN ISO 9001:2015 on the one hand to meet the demands and requirements of our customers, on the other hand as a sign to our customers that we face successfully the challenging tests of our own standards. We strive for continuous improvement in all our processes and we are pleased that our customers recognize this commitment and select us as their preferred partner.
Sustainability creates trust
To guarantee our premium quality in the future to our customers and partners , we continuously develop our quality management further on and adapt processes to changing requirements, improved standards or customer requirements. For many years our customers have been putting their trust in us, and we deliver our quality!