:: Overlay / surface welding ::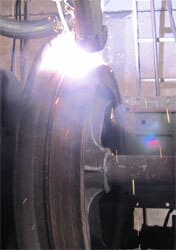 We realize automatic or manual surfacing in our workshop but also at your site.
Thus, "armoring" can be carried out on a variety of flat or round weldable components.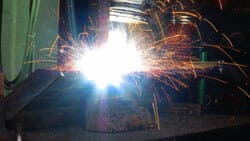 I.e. we rework defective bearing seats, broken-in shafts and bushings, wheels, rails, stops , tumblers or wear plates etc. for snails, conveyors, scraper, teeth , forming or crusher parts.
Do you have any questions or need help solving a problem, please contact us and we will prepare a custom quote.